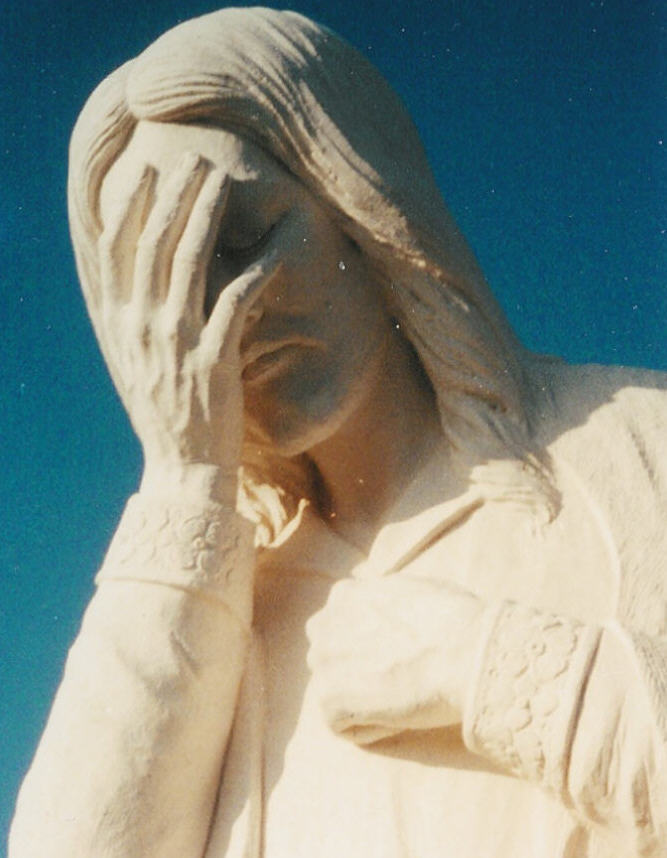 Okay, so I gave you the choice. This is going to be a long post. Now I don't enjoy rant posts and will refrain myself from doing them. And this is
not
a rant post. This is just to dispel the illusion that;
Once upon a time, when Azeroth was young, when the grass was green and developers were still sane, God said "Let there be Raids" and lo behold, there was raids, and there was much joy...
Yeah, no.
People want to know about Vanilla raids? Okay, I'll bite. I will be as objective (however satiric at times) as I can be, and
you
decide whether or not raids sucked back then.
Debuffs:
You see a lot of intelligent people discussing over ElitistJerks over usage of debuffs on bosses. Like how Rogues should use Deadly Poison and Rupture, and when a Fury warrior should stance-dance to apply Rend.

Yeah, you didn't get to do that in Vanilla. Why?

Because bosses could have only

8

debuffs.

Anything else would overwrite the old ones. This meant only a few debuffs (Sunder, Demo Shout, Warlock Curses, Ignite, sometimes Vampiric Embrace & SWP) would be applied in a given raid. Affliction? Na, there was only Demo or Destruction Warlocks in raids. No Serpent Sting for Hunters.

Now, some folks said "

Dude, we've got all these classes applying debuffs and dots, but they can't do so in raids. We gotta solve this riddle!

" and thankfully, after that, Only-8-Debuffs deal was fixed.

It was raised to 16.
Specs:
Observant readers will remark I've only mentioned 6 DPS classes/specs for above example. Let's look at the raid-viable classes and specs of the time:
Fury Warrior, Rogues, Hunters, Mages, Warlocks, Shadow Priests, Protection Warriors, Paladins, Shamans, Druids, Holy Priests.
Yes -hybrid classes were healers. That's it. No Chicken DPS shenanigans, no face-roll Retri paladins. Feral druids could tank in UBRS if they had some tailored gear, but I never raided with one, nor have I heard about it. We had
one
Shadow Priest in our guild, and we took pride in being
open minded
about them.
As "Jack-of-all-Trades, Master-of-None" Druids, their set items were completely balanced around healing, but there were some whacked up armor pieces with Strength, Agility, Intelligence, Spirit thrown around them.
I've heard there were some Paladins who would Tank in MC (I was a Horde, I really don't know much about them). But looking at their set pieces, it's clear they were the healbots they are now. But only... More strong. No, seriously.
Their set pieces gave Strength
. With Heal/Damage (There wasn't Spell Power back then, only +Damage OR +Heal/Damage, and if an armor had +12 heal, it had +3 damage. Don't ask me why they even bothered to add damage portion).
Shamans were healers. They would occasionally bring "LOLWFCRIT" to PvP, but they were hardly raid viable. Never had a DPS shaman in our guild.
Nefarian/Onyxia:
It seriously deserves a bullet of its own. Let's take a look at copy/paste from Wowwiki:
After killing 42 Drakonids, no more will spawn (you still have to kill all the others that are up), and Nefarian lands on the balcony in Dragon Form. This is the beginning of Phase 2 of the encounter. Before landing he will cast an AoE (ignores LoS)

Shadow Flame

on the entire raid.
What's Shadow Flame, you ask? Oh yeah, it kills you. Not in a funny "Yes, he's down!" way a-la Lich King. It kills you, and you die. So what's the catch?
On yeah, you needed
Onyxia Scale Cloaks
. It's made with Leatherworking. You need 1 Scale of Onyxia. A skinner loots that off her. You can only get 1-4 Scales per kill.
On the upside, she reset every three days, as opposed to seven- can I get a bat-swing animation here?
If you got 2,5 Scales per kill on average, you needed to kill her 16 times to gear up 40 players. That's about two months of farming. But since most 40M raid guild ran a rooster of somewhere between 50-60 members, you had to farm a bit more than that. And of course, you needed to give them to your Tanks to be able to tank some of the bosses in BWL, since most of them had frontal Shadow Flame attacks. And they would join another guild as soon as they got their Cloak.
All in all, it was a LOT of Onyxia farming, and a lot of deep breaths...
Oh and, that wasn't the only reason you had to kill Onyxia. You know why?
World-Buffs:
I wasn't even going to mention how you needed Flask AND Elixirs, Bandages, Sharpening Stones, Pots (You could use multiples in fights, and you were expected to), Foods, etc...
You know the silly old buffs you get when you turn in Onyxia's head? Yeah, you had to have them for Naxxramas. And Hakkar's heart. Ad infinitum. (I think there was a Green Dragon that also gave a buff, but I might be wrong here).
Also, there were some items, usually quest items and such that give stat boosts outside of the above items. I remember most of them coming from Felwood, details are fuzzy. Anyway, you had to stack on those as well.
Can you imagine our guild's fraustration when we figured out we
needed
Onyxia's head AND Hakkar's Heart reward shouts to progress in Naxxramas?
Fun times.
Threat:
I'm guessing the Veterans told you about "Wait for five sunders before DPSing" that we followed in the old days. Boy, oh boy, that was only top of the icing. Wait for five sunders, sure, that's easy enough. But let me tell you the reality of
threat
management:
Most bosses were immune to Taunt. You're probably thinking, "Oh, it's like General Vezax. Cool." Well except, that's only half the story. Many boss fights also required tank-swapping.
Yes, you heard me right. Tank swapping without Taunts.
You didn't only have to stay below the Main-Tank, but usually below the second tank as well... Sometimes this list being 4 Tanks. Are you with me still? Good. Let's talk about threat now.
Back in the days, all tanks were Warriors. Period. As I said, some guilds gave a shot at Paladin tanks (Which were unavailable to the Horde at the moment), and Bears were... Well, let's say they weren't that good. If you have ever played a Warrior, you know how their damage works. The more damage they deal, more rage they build, and thus the more damage they deal. In the case of Tanks, the more damage they took, the more rage they build, and thus the more damage they deal.
Now imagine a Warrior OT, strictly in Tank gear, that's not being hit at all. The guy swaps to a 2H and starts building threat. Now, you were required to stay below
that
guy's threat.
I wrote before how I don't think Tanks are doing a super marvelous job nowadays as far as difficulty of the content is concerned. That's not how it was in Vanilla. Being a Tank was... Being Masochistic-al. Tanks nowadays complain that their biggest problem is DPSers yelling "gogogogo". A tank would have to bring enough threat to the table as to keep the DPSers safe, low enough to make it easier for second tank to catch
and
put up with the every other crap they're dealing with nowadays. And the threat between people were so close, two crits from a fire mage could just wipe the raid. Ranged DPSers would often chill, bandage up, /dance to get rid of their threat.
And yes, Rogues did use Feint, if you must ask.
Healers' Mana:
They ran out of it.
Usually, there were healing rotations that was put in effect. People would stop casting and let other healers take over, and enjoy the spirit mana generation after 5-seconds-rule. It was perfectly normal to have wipes that, everything was smooth, no one was dead, but healers were OOM. "Good job guys, nice try, go in a safe corner and get ready to wipe."
Fortunately though, Druids were required to spec into Innervate (It was a talent) and give it to their priests. And... that's about the usefulness of Druids in raids. They would go back to rogue form and stealth for the rest of the fight.
Killing Bosses:
So why did people (myself included) do all this shit if it was as bad as I make it sound to be? Well, for a variety of reasons. Being together with 40 other people was something epic in-itself. Epics/best PvP items came from these places as well, so that was another incentive for some people. But all in all, the process was such a challenge, its target-audience (People with Obsessive-Compulsive Disorders, no really, if you raided Naxx at 60 at least a little successfully, you must to have OCD) took bitter pleasure from the masochism.
That, and we didn't really know there was/could be an alternative. That was the game we played.
I can say that, two things happened since Vanilla raid days. Raids became more fun, while boss-kills became less satisfying. Boss kills weren't about loot, weren't about
anything
but boss-kill. I heard such despicable vulgar blasphemies from 39 other white, basement-dwelling punk kids after our Nefarian kill that the most badass Gangsta-Rapper brothers would turn around and cover their ears. That's 40 nerd kids all ready to satisfy Rihanna's quest for a 'big enough'.
So what I feel about it all? I did enjoy
some
aspects of 40M raids. Namely, the epic feeling, the amount of work people were willing to put out and the solidarity. Boss kills were satisfying, and when a guild cleared a raid instance for the first time, people made topics about it instead of adding another bulletin to the "Realm PvE Progress" bore-thread.
But I disagree with the elitist nostalgia of insane players that
that
insanity was a good thing. It wasn't, it was catering to a small audience that were min-maxing beyond the healthy scope. And just because they insane and are willing to find out every little exploit (legit ones, ofc) in the game and use them doesn't entitle them to the beautiful content that Blizzard works so hard to put out.
And it's not like there's no challenge left to raiding now. For people who want to feel that epic boss killing moment again, they can go complete Firefighter, Alone in the Darkness, LK 25M HM. If you want insanity, it's there. Those fights
are
insane. Go do them, and stop pestering about how old days were beautiful and how gold used to be purple.